EPFO: The Employees' Provident Funds and Miscellaneous Act of 1952 establish several plans, the most prominent of which is the Employees' Provident Fund. Employees and employers each put 12% of their base pay and dearness allowance into the Employees' Provident Fund (EPF). The current annual percentage yield (APY) on EPF deposits is 8.10%.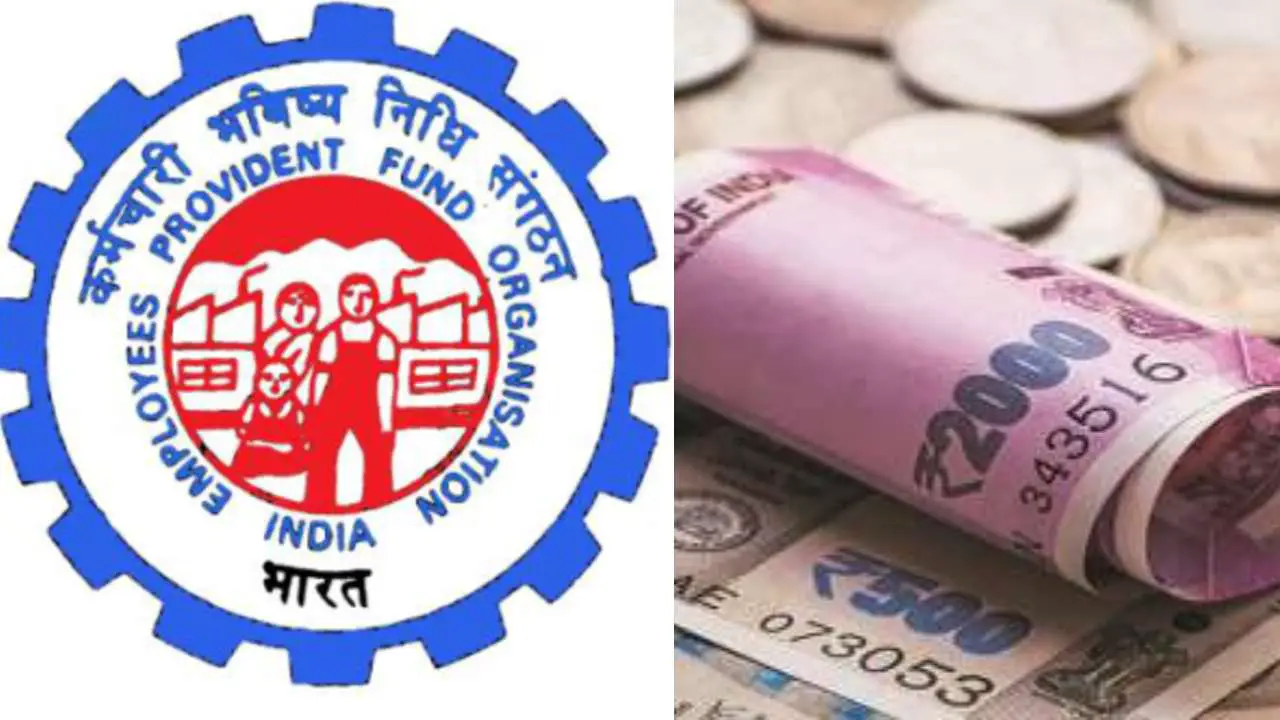 What is EPFO?
The EPFO is an extra-constitutional agency that encourages workers to save money for retirement. It was established in 1951 under the Indian government's Ministry of Labor and Employment purview.
Programs are available to the organization's domestic and foreign employees (from countries with whom the EPFO has signed bilateral agreements).
What is UAN?
UANs are unique 12-digit identification numbers assigned to EPFO members. A worker's UAN will follow them from job to job, even if they change companies. Therefore, a new member ID will be associated with the EPF UAN in case of a job change. However, to use online services, workers need to activate their EPFO UAN.
Every member of EPF can check their EPF balance and make withdrawals online. To access the EPFO member portal, all you need is your UAN.
A UAN is something your employer can provide for you. To retrieve your UAN, if you forget it, enter your member ID into the UAN portal (https://unifiedportal-mem.epfindia.gov.in/memberinterface/).
Benefits Of EPF
The long-term financial benefits are appreciated.
Making a single, significant investment is not necessary. Payroll deductions are conducted regularly, which allows workers to put away a substantial sum of money over time.
It will help employees financially if they ever find themselves in a bind.
It helps save money for retirement, which in turn helps ensure a comfortable existence in old age.
EPFO Interest Rate
The current interest rate for a PF account is 8.10%. The sum of interest accrued in an EPF account can be determined after the financial year. When the year is through, this sum is added to the employee and employer contributions to arrive at the final balance.
How can you become an EPF member?
You can become an EPF member by using these steps:
Employees with monthly salaries of less than Rs.15,000 are required by law to open an EPF account.
An employer with more than 20 workers must enroll in the EPF scheme.
Smaller businesses with fewer than 20 workers are welcome to join the EPF voluntarily.
If an employee earns more than Rs.15,000 per year, they may apply for an EPF account, provided they first receive clearance from the Assistant PF Commissioner.
The EPF system is available in India, except in Jammu & Kashmir.
How to Check EPFO Balance?
You can check EPFO balance in four different ways:
Using the EPFO portal- By logging into the EPFO member portal, obtaining one's EPF balance is simplified. First, you must access your EPF account with your UAN and password. Then, the EPF balance can be viewed by logging in and clicking on the member ID.
Using the UMANG app- To check your EPF balance on the go, download the free UMANG app (Unified Mobile Application for New-age Governance). Through this app, you may submit and monitor claims.
Using a missed call service- Leave a missed call at 011-22901406 from your registered phone to obtain your EPF amount.
Using an SMS service- If your UAN is activated, you could check your EPF balance by sending an SMS to 7738299899.
EPFO Login
The activation of your UAN is required before you can log in to the EPFO portal. On the EPFO login portal, this is a simple process. Following successful login to UAN, the following actions may be taken:
First, you can download the uan no-login passbook and EPFO member passbook.
View the status of PF linking
View member IDs
Check the quality of the pf claim status.
Edit personal details on the EPFO portal
Update KYC information
Using UAN and password, workers can access the EPF member portal. Likewise, businesses can access the site with the same permanent login ID and password.
PF Withdrawal Online
If you need money for a down payment on a house, a wedding, or medical bills, you can take some of your money out of your EPF account. The withdrawal amount is subject to review and may vary depending on the justification for the withdrawal. Remember that the lock-in period for a partial withdrawal varies according to the withdrawal's intended use.
Under some conditions, the Total PF balance may be removed. For example, when members reach retirement age, they suffer a permanent and total mental or physical disability, when they move permanently to another country when they die, etc.
Check EPF Claim Status
To seek a withdrawal of your EPF money, log in to the EPFO portal. The EPFO portal also allows the user to track the progress of their claim.
Employees can also verify their pf claim form by sending a missed call to 011-22901406 from their registered cell numbers. Besides the UMANG app, you can use the SMS facility to see where your EPFO claim stands.
The following data is required to verify a member's PF pension claim account:
Employment details
Extension code, if required
Employer's EPF regional office
Universal Account Number (UAN)
EPF Portal Grievance
The EPFO provides a section of its member portal where employees can fill out an EPF Portal grievance registration form and file a complaint if they have a problem with the company.
Most employee complaints concern money being taken out of their EPF accounts being transferred, EPF pensions being settled, and so on. Instructions for filing an EPF complaint via the EPFO member portal for those who are unfamiliar with it:
Visit https://epfigms.gov.in/, the EPFO online grievance system.
Click on 'Register epf grievance' on the top bar.
Once you have done that, the grievance registration form will be displayed.
Now, fill in the registration form:
Enter your status (Employer, employee, EPS pensioner)
Enter your PF account number
Then, enter where your regional EPF office is located
Next, enter the name of your establishment and the address of your establishment
After that, enter your name, address, Pincode, country, phone number, and email ID.
The last part is to enter the grievance category – whether it is a transfer or withdrawal-related issue, a pension settlement issue, etc. Select your grievance from the drop-down bar.
Upload your grievance letter, enter the captcha, and submit your grievance registration at the epfo portal govt.in.
PF Office Toll-Free Number
If you have questions about your Unique Access Number (UAN) or Know Your Customer (KYC) requirements, you can call the EPFO's free hotline at 1800 118 005.
Actions to take when an unclaimed EPF account contains funds
Getting your money out of an unclaimed EPF account is easy. Here is how to access your money from an unclaimed PF account:
The initial action is to submit an EPF claim form on the EPFO website.
Postal service submission of the document is required.
The recipient will get the online PF claim within three to twenty days.
Employees' Provident Fund KYC
The e-Sewa interface on the EPFO website allows workers to change their EPF KYC information.
After signing into the UAN EPFO portal, users can update their personal information by selecting the manage KYC option and then choose the sort of document (PAN, Aadhaar, Ration Card, etc.) that has to be updated.
Members' names and document numbers will need to be changed.
Some of the documents may need to have their expiration dates revised.
This step is necessary before the revised version can be submitted.
After reviewing the supplied information, the employer will give their approval.
The company then sends the worker an SMS message to verify the permission.
FAQs
Can I withdraw my EPF balance before retirement?
Yes, you can withdraw your EPF balance before retirement for specific reasons such as medical emergencies, education, marriage, or home loans.
How often should I check my EPFO balance?
It is recommended to check your EPFO balance periodically to stay updated on your savings progress. You can check your balance annually, biannually, or whenever there are significant changes in your employment or financial situation.
What should I do if I forgot my UAN or password?
If you forgot your UAN, you can obtain it from your employer. In case you forgot your password, visit the EPFO portal, click on the "Forgot Password" option, and follow the instructions to reset it.