According to reports, Andrew Tate, a popular internet figure known for advocating misogynistic ideas, was apprehended in Bucharest, Romania on Thursday as part of an investigation into people trafficking.
According to Romania's Directorate for Investigating Organised Crime and Terrorism, Romanian police have executed search warrants and detained four people, two of British and two of Romanian nationality, on suspicion of human trafficking, rape, and creating an organized crime cell.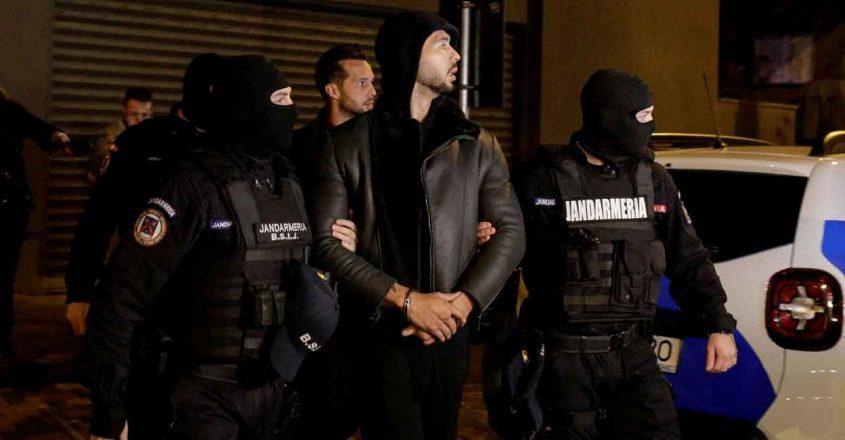 Reuters provided photos of Andrew Tate being escorted by Romanian police, so it seems likely that he and his brother Tristan Tate were among them. Romanian law enforcement has announced that the suspects will be held for another day.
The four suspects "appear to have constructed an organized crime gang to recruit, lodging, and exploit women by forcing them to generate pornographic content intended for viewing on specialized websites for a fee," prosecutors said, as translated by Reuters.
The boys' attorney told Reuters that the brothers were in custody.
These brothers spent their formative years in England but have since relocated to Romania. In January of this year, Andrew Tate told The Mirror that they made a lot of money off of selling webcam calls to lingerie-clad ladies.
In April, law officers questioned the Tate brothers during a raid on Andrew Tate's residence in Romania related to a human trafficking investigation.
The Romanian Directorate for Investigating Organized Crime and Terrorism did not respond quickly to a request for comment.
U.S.-born former kickboxer Andrew Tate has been banned from several social networking sites due to his misogynistic comments. Women "must bore [sic] some responsibility" for being raped, he tweeted in 2017. In 2016, a video leaked that appeared to show him punching a woman, and as a result, he was removed from the "Big Brother" reality TV show.
This week, Tate made news for attempting to mock environmental campaigner Greta Thunberg, who responded by telling him to get a life.
Andrew Tate and Greta Thunberg's Twitter War
Tate decided to take to Twitter this morning to brag about how many automobiles he owns to the world-famous 19-year-old climate activist Greta Thunberg, who made headlines when she took a year off from school to travel the world and meet key climate scientists. He boasted on Twitter, "I have 33 cars." "Please provide your email address so I can send a complete list of my car collection and their respective enormous emissions."
A 36-year-old man felt compelled to tweet at a teenager about the number of automobiles he owns and the number of carbon emissions he is responsible for. But the response from Thunberg is known.
"yes, please do enlighten me," she tweeted. "email me at [email protected]"